American gospel music super star – Tasha Cobbs is married.
GRAMMY® Award-winning recording artist Tasha Cobbs shocked friends, family and fans this weekend with a surprise wedding to longtime beau, Kenneth Leonard, Jr. – an acclaimed music director and producer.
On Friday, March 3, 2017, the pair exchanged vows before an unsuspecting group of family and close friends who believed they were gathering for a private dinner party. News of the wedding surprised many as it saturated social media, but the nuptials had actually been in the works for quite some time.
"We've never kept our relationship a secret, but with both of us working publicly in the music industry, we wanted the opportunity to celebrate privately," shares Cobbs. "After a year of pre-marital counseling and much planning, the timing was finally perfect. It was incredible to be able to surprise those closest to us!"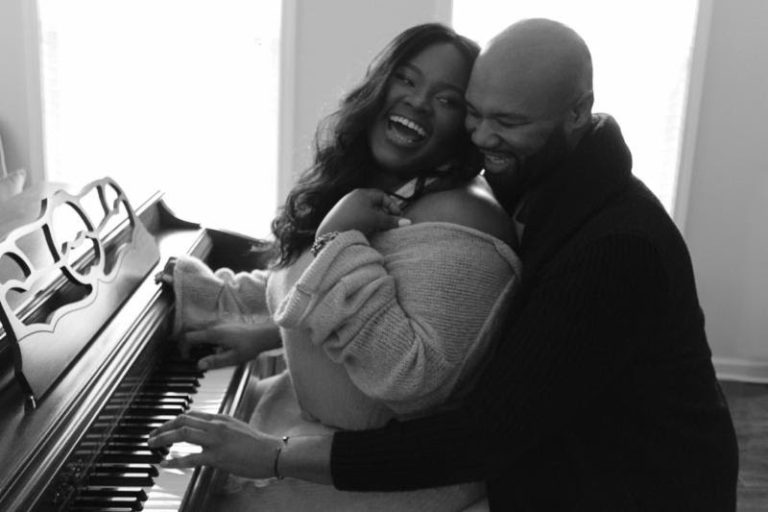 Kenneth Leonard, Jr. is the accomplished music director and keyboard player for several artists, including Soul singer Anthony Hamilton, R&B songstress Tamia, and Cobbs. Holding a Bachelor's degree in Engineering from North Carolina State University, Leonard is also an active music producer. His successful HISound conference equips professional musicians in various areas, including musical skill and industry know-how.
Tasha Cobbs became one of gospel music's top artists when her 2013 hit, "Break Every Chain," topped charts and garnered numerous accolades, including a GRAMMY® Award. Named by Billboard Magazine as the Most Streamed Gospel Artist and Top Female Gospel Artist of 2016, Cobbs is currently working on new music, to be released on Motown Gospel later this year.
The newly-weds have taken to their personal instagram page to share beautiful and adorable photos from the wedding.
Credit: GmusicPlus